A sweet autumnal matcha treat...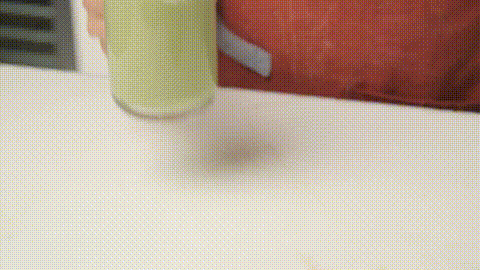 We all love drinking matcha for its health benefits, but sometimes we want a sweet and delicious treat too. The good news is - this can still include your favourite green powder. We love this quick and easy recipe from Epicurious. It only takes 5 minutes to make, and serves 2 people. Light, creamy and tropical - it's set to be your new go-to hot beverage on cold evenings.
Ingredients
- 1/2 cup white chocolate, chopped
- 1 can unsweetened coconut milk
- 2 and 1/2 teaspoons matcha powder, plus a bit extra for serving (buy yours here)
- Vegetarian marshmallows - to serve (buy yours here)
Method
- Heat the chocolate and coconut milk on a small saucepan over a medium-heat, stirring until smooth and the chocolate has melted. Bring to a simmer.
- Pour 1 cup hot water into a medium-sized bowl or measuring jug. Sift the matcha through a fine-mesh sieve into the hot water, and then whisk until the mixture is frothy.
- Whisk the chocolate mixture into the matcha.
- Divide between two mugs and top with marshmallows.
- Sprinkle extra matcha on top for decoration.
Stock up on your matcha powder now to make more delicious creations.
For more matcha recipes from Epicurious, head to their website here.